Get Content
Get Content Faster – From Your Library or Ours.
RightsDirect's RightFind® content workflow solutions give you immediate cloud-based access to scientific, technical and medical (STM) content. Search for published STM literature and access articles in their entirety with a single click.
Get content instantly from your subscriptions, document deliveries and open access sources, as well as from your company's own archived materials. If you don't already have an article that you or your colleagues need, you can buy it on the spot via our document delivery service.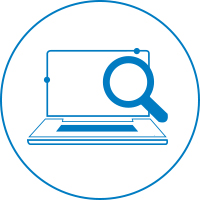 Collaborate with Ease. Increase Workflow Efficiency.
Intuitive tools built into our content workflow solutions enable you to store articles, organize them and tag them to support collaboration within workgroups.
Instant information retrieval means streamlined workflows, faster innovation and increased efficiencies. No more wasted time searching through multiple discovery and collaboration platforms, Open Access sites and local shared drives. Everything is at your employees' fingertips. You simply load content your organization already licenses—journal subscriptions, articles, ebooks, databases, etc.—into RightFind, and they can automatically run queries against the full range of your internal holdings.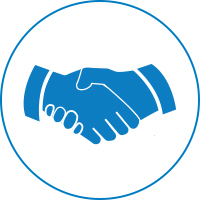 Get Greater Value from Your Subscriptions
With centralized, instant access to your holdings, colleagues can easily find the information you've acquired and gain greater value from it. Greater usage means you can optimize your content spend.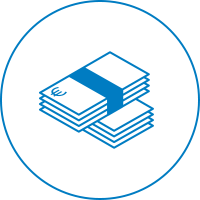 Minimize Infringement Risk
RightsDirect's content workflow solutions integrate seamlessly with our annual copyright licenses. When employees retrieve content, they also see exactly what enterprise rights they have to share that published information with colleagues around the world. RightFind offers content and usage rights all in one place to save time and simplify copyright compliance. Our rights management technology is the only source for direct, accurate information about your annual copyright license rights.
Learn about RightFind®