Track and Manage Content
You Can't Manage What You Can't Measure
Access to information is vital, but it comes at a cost. In times of rapid business change, it's critical to take the time to manage these costs carefully and get the most from your information investments. With RightFind®, RightsDirect offers a combination of software and expertise to help you assess current content spend and inform future content investment decisions.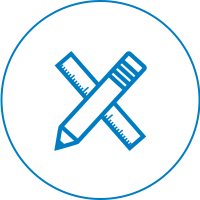 Make Data-Driven Content Decisions
Whether you acquire content through subscriptions and document delivery, RightFind® can help you optimize those purchases and inform future content spend. Part of the suite of RightFind content workflow solutions, Business Intelligence gives you an enterprise-wide view of content usage and spend and provides powerful data visualizations and budgeting tools to help you make more informed content investment decisions.