7 Ways the Multinational Copyright License Accelerates Your Business
In a world where collaboration is essential to the advancement of your business, access to content is ubiquitous given our digital climate, and information management budgets face increasing scrutiny, it can be a challenge to find the right solution for managing copyright in the workplace.
RightsDirect's Multinational Copyright License is a smart solution that goes beyond basic rights management to drive your business forward.
Here are the top 7 ways the Multinational Copyright License accelerates your business.
1. Increases efficiencies and provides greater access to rights
Information fuels knowledge. The Multinational Copyright License delivers  a consistent set of reuse rights to millions of journals, blogs, newspapers, eBooks, and more from thousands of publishers around the globe. Rights directly acquired through agreements with publishers can vary, and acquiring rights to reuse content on a one-off basis can be inefficient. Identifying the correct publisher and individual contact, completing request forms, awaiting a response, and negotiating terms all takes time that most businesses cannot afford. The Multinational Copyright License removes the friction and delays associated with acquiring rights to reuse published content in the workplace and empowers employees to efficiently collaborate by delivering a comprehensive, consistent set of rights — greatly reducing the need for individual permissions and the likelihood of duplicate requests. permissions, but also the likelihood of duplicate requests thereby saving your organization time.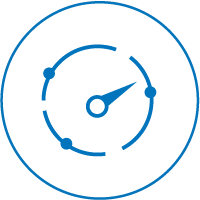 2. Streamlines rights lookup within existing workflow
Work smarter, not harder. The Multinational Copyright License streamlines the look-up of content reuse rights from within existing employee workflows. When users do not know what rights are available to them, they are often left to check internal sources or refer to a list of online subscriptions, which disrupts their workflow and slows productivity. RightsDirect's complementary rights lookup tool RightFind® Advisor and other RightFind solutions seamlessly integrate with the Multinational Copyright License to offer the quickest, most reliable way for employees to confirm their content reuse rights through a single platform.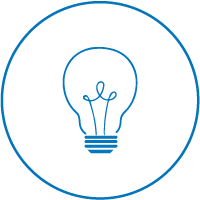 3. Promotes collaboration among workers to drive business forward
Two minds are better than one. The Multinational Copyright License takes the guesswork out of copyright permissions. It provides a consistent set of reuse rights that adds value to a company's existing content holdings, so employees can focus on collaboration and innovation. The Multinational Copyright License complements subscriptions and other primary content sources by empowering employees to legally reuse and store published information on company network drives, to support compliant collaboration across global teams to build competitive intelligence, foster product development, or advance research.
Your employees rely on your company's valuable content subscriptions and purchases — that is a constant. The Multinational Copyright License helps you get the most from those investments by providing a uniform set of reuse rights across titles and publishers, creating efficiency throughout your organization.
Occasionally your employees may work on joint projects with team members from other organizations to drive innovation and solve problems. At the heart of these partnerships is the exchange of published information between project team members from both companies, which can create a number of copyright compliance challenges.  The Collaboration License (an amendment to your organization's Multinational Copyright License) authorizes project team members from your company and another licensed organization to share published research and other content with one another as part of their collaboration within a project-specific workgroup.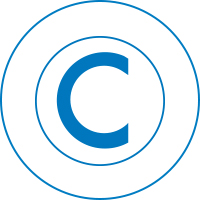 4. Elevates copyright knowledge
Awareness is key. No doubt, copyright can be a confusing. Often employees don't know where to begin, what is and isn't protected by copyright, or even who to ask about what permissions exist. The Multinational Copyright License simplifies compliance and increases employees' awareness of copyright with world-class educational offerings. Complimentary webinars and copyright education tools are available to help you further your compliance message and promote an environment that respects copyright.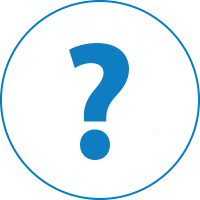 5. Minimizes risk of potential copyright infringement and associated costs
Play it safe. A 2020 survey revealed that business professionals share information an average of 16.5 times per week with nine people and 49% of that information is published by third-parties such as scientific journals, news sources, and other publications. As the frequency of content sharing in the workplace increases, so too does the risk of copyright infringement and its potential statutory damages and multimillion dollar settlements. Add in associated legal fees, damage to your company's reputation and the effect it can have on future business, and the costs can really add up. The Multinational Copyright License helps minimize this risk by offering the broadest set of content reuse rights available through a single license and reducing the chance of unintentional infringement.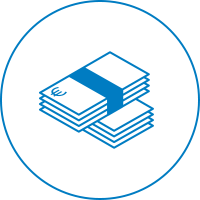 6. Accelerates response time to customers
At your service. Gain a competitive edge by being able to compliantly respond to individual customer requests for information with single copies of articles  utilizing the responsive rights included in the Multinational Copyright License. Be more effective and remove delays in servicing your customers' requests by eliminating the time and energy spent seeking the additional permissions typically required to provide content in response to such requests.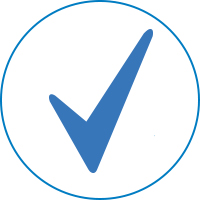 7. Promotes corporate citizenship
Protect your brand. The Multinational Copyright License supports a company's code of conduct and business ethics by simplifying compliance and promoting respect for copyright. When a company chooses the Multinational Copyright License, it sends a message the organization cares about conducting business ethically. Just as any business organization would expect users of its products to respect the company's own intellectual property, a business that obtains the Multinational Copyright License is demonstrating respect for the rights of content creators.
By encouraging responsible business practices, your company is also reducing reputational and brand risk, thereby reinforcing its identity as a good corporate citizen.