BIAL is an innovative pharmaceutical company based in Portugal and a licensee of the Multinational Copyright License. BIAL is dedicated to discovering, developing and commercializing medicines to improve people's lives worldwide.
We had the chance to talk with Teresa Silveira, Global Scientific Information Manager at BIAL, about her vision of a knowledge sharing culture and how the Multinational Copyright License helps the company to live that vision every day while simultaneously respecting the intellectual property rights of others.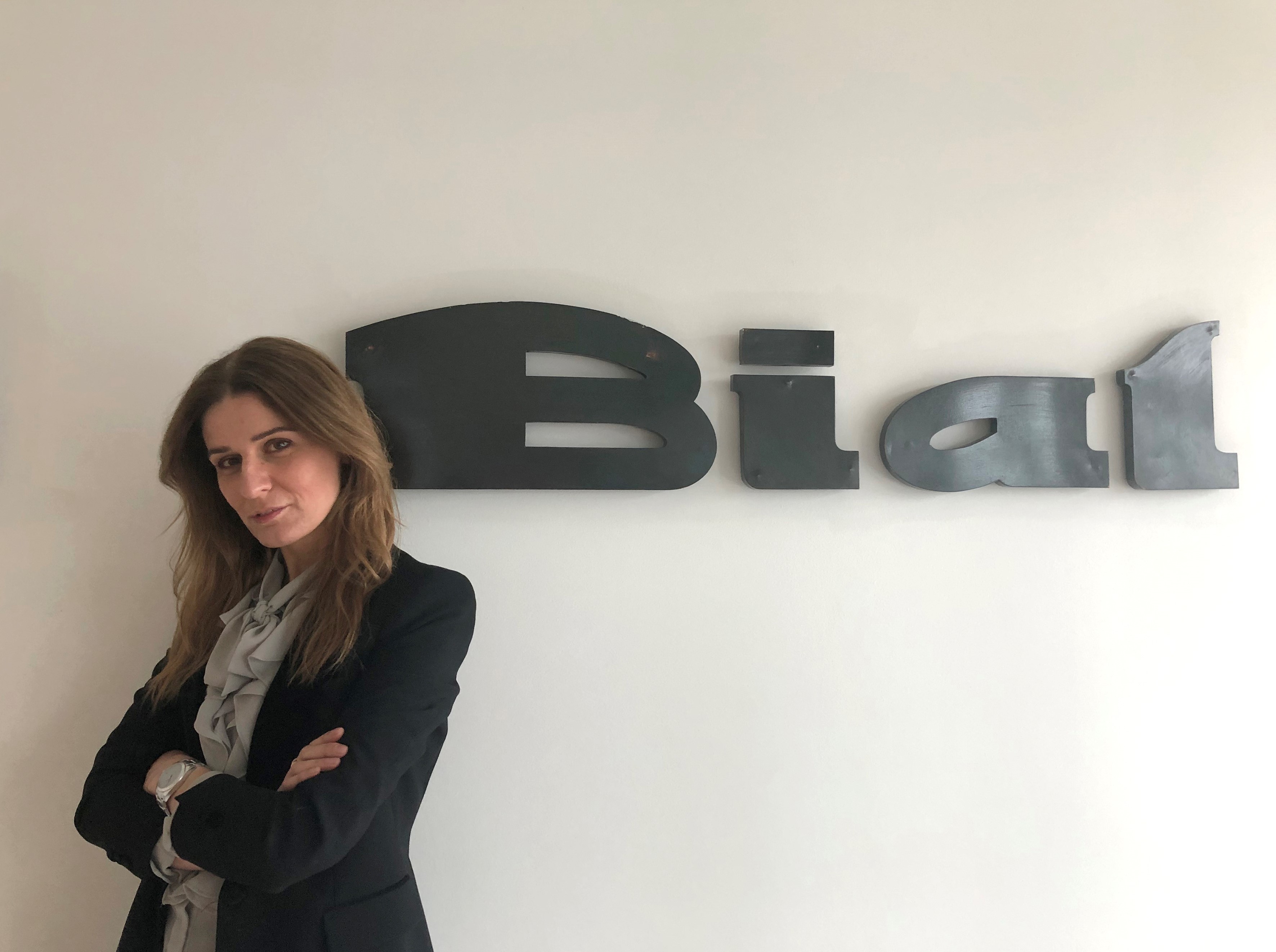 RightsDirect:
Teresa, what are the daily challenges for your company in the context of working with information and content?
Teresa Silveira:
Well, from the perspective of an information manager we face four key challenges: Speed, accuracy, coverage, and availability.
RightsDirect:
Please elaborate a bit more on that…
Teresa Silveira:
Speed means we need information and content quickly because they are key to develop our work. When the content is not at hand when we need it that presents a huge problem. Regarding accuracy, you want to make sure that what you get is exactly what you need and not something else.
RightsDirect:
And coverage and availability?
Teresa Silveira:
For coverage it's important that we can share content internally but also with external partners, we have to make sure that we are legally entitled to do that. And for availability, we need content and information to be there in time right when we need it.
RightsDirect:
To be prepared for these key challenges, BIAL decided to work with the Multinational Copyright License. What have been the decisive triggers for you to get licensed?
Teresa Silveira:
Obviously first and foremost are the compliance and legal aspects. As a company we have to make sure to act in a compliant and legal manner.
RightsDirect:
… that sounds as if there have been other aspects that triggered the decision too.
Teresa Silveira:
Exactly! A very important trigger for us was the vision of developing and implementing a knowledge sharing culture. I'm not just talking about information management here, it's about culture – something that needs to be like breathing and that is a part of BIAL's DNA. Success is very dependent of full collaboration, networking and sharing information. I believe that one of the basis for that vision and the tool that helps us to do all this is the license.
RightsDirect:
Those are all very important internal aspects. You mentioned earlier that the collaboration with external partners is also very challenging and important. How is the license helpful here?
Teresa Silveira:
We are also working with the collaboration agreement, which is a complimentary service included with the Multinational Copyright License, which can be implemented by two licensed organizations to enable team members to share content for a project under the terms and conditions of the license. This is incredibly helpful when you need to share information among team members whose organizations have already separately purchased the Multinational Copyright License. Certain projects require us to share content among project team members from different organizations, and we have to make sure to work compliantly here. It can be a very time-consuming process but with the collaboration agreement we can make sure that everything is legal and information can be shared right away.
RightsDirect:
Did you expect these positive effects before working with the license?
Teresa Silveira:
Of course I had expectations but those have been exceeded.
RightsDirect:
How and why?
Teresa Silveira:
It has a huge impact on our everyday workflow. We have data that shows us how helpful the license is. It's actually easy to show the return on investment. Let's consider that the license allows BIAL to aggregate/collect all literature in one single place. This simple action is the first step to something bigger, the creation of standard processes for how to organize and use content and then collaborate using that content in a compliant way. This is key for the success of research and development projects and to speed innovation. You easily see this when you look at the metrics: Time benefit and resource benefit. The time benefit is reflected in the hours that are saved solving a problem. You save time because you have everything right where and when you want it. This will impact also in resource benefits – savings in solving a problem. And the license also helps BIAL with the single annual fee to manage budget in a very predictable way.
RightsDirect:
Did you get any direct feedback from the internal users in your company?
Teresa Silveira:
We get positive feedback because of the knowledge centralization/flow, the organization of content and because it's now easy to collaborate content without always having to obtain individual permissions. To a company like BIAL that does scientific research this is key. One of the beauties relies, also, in the usage of other´s creations in order to make an advance, an improvement that will impact lives, society.
RightsDirect:
What is the value of the Multinational Copyright License for Research and Development?
With the Multinational Copyright License you can be sure that you respect and honor the work of the content creator. In our society people often think that content is for free or there is the common misperception that content can freely be re-used. That's obviously not the case. We have to respect that a piece of content is someone else's idea and intellectual property. Knowledge belongs to the content creator and this needs to be something respected.
RightsDirect:
Well, we couldn't agree more. Thanks for your time, Teresa.