Multinational Copyright Licence
One Licence,
Millions of Publications
The Multinational Copyright Licence simplifies content sharing, storing and copyright compliance across borders. This license provides a set of additional rights that go well beyond what's covered in most subscriptions for millions of titles from over 12,000 publishers worldwide.
Benefit from a consistent set of usage rights across all participating rightsholders
Simplify collaboration with colleagues around the world
Streamline copyright compliance for your organization through lawful sharing
Reduce time spent pursuing permissions individually
Store copies for later use.
Download brochure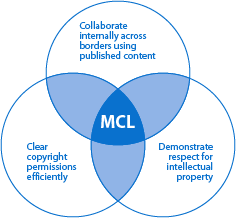 One Licence, Many Benefits
What you can do with the
Multinational Copyright Licence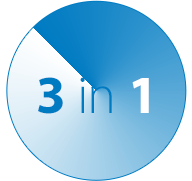 1.

Share
Attach a PDF to an e-mail sent to a colleague
Post articles to the intranet and internal collaboration platforms
Submit to government regulatory authorities
2.

Store
Store to corporate-owned hard drives or corporate networks
Save for records, projects and/ or internal use product literature databases
3.

Copy
Make photocopies from over 12,000 newspapers, magazines, books and more
Print out material onto handouts or overhead slides for presentations
Multinational Copyright Solutions