RightFind® Business Intelligence
Content Analytics. Actionable Insights
RightFind Business Intelligence combines analytical tools for insights on content usage and spending with budget tools that allow you to turn those insights into data-driven content investment plans.
Download RightFind Business Intelligence brochure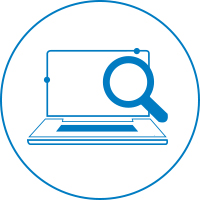 Justify your content spend with the insights you need to make the best content investment decisions.
Tap into all of your data from a single source and get an enterprise-wide view of content use and spend.
Create presentations quickly and easily and demonstrate your content return on investment to key stakeholders.
Use business value metrics to identify strategic content needs, spot coverage gaps and demonstrate how library services support your organization's strategic business goals.
Shorten the annual budget planning cycle with powerful forecast and analytics tools that simplify and automate the budget process so you can focus on higher priorities.