RightFind Enterprise
The fastest way to find, manage, and collaborate on content – anytime, anywhere
These days, where employees are working varies from person to person and from day to day. Whether working remotely or in the office, employees need easy access to scientific literature and data to do their jobs effectively. RightFind Enterprise provides faster discovery and insights with immediate access to scientific literature and data and strengthens copyright-compliant collaboration. With a streamlined implementation approach, organizations get up and running quickly, and RightFind makes it easy to demonstrate content ROI in minutes.
For organizations on the front lines of COVID-10, CCC is committed to supporting your research efforts. RightFind's COVID open to read collection provides immediate access to more than 130,000 articles and preprints, as well as powerful data visualizations that are updated regularly.
Download brochure
Get the Most Out of RightFind Enterprise
Turn Information into Knowledge
RightFind Insight brings the power of semantic enrichment to the search and reading experience, turning information into knowledge and accelerating new discoveries. SciBite®, our partner in RightFind Insight, has responded to the pandemic by creating two new vocabularies to help researchers immediately identify biomedical entities within the text of the latest journal articles.
Let the Data Tell Your Content ROI Story
RightFind Business Intelligence is the only solution to combine analytical tools for insights on content usage and spending, with budget tools to help you justify your content investment.
Securely Access Content Anywhere, Anytime
RightFind Passport, powered by EZProxy, allows users to securely access your organization's content from any location, on any browser-enabled device.
Easily Manage References
RightFind Cite It is an easy-to-use reference management tool that automatically formats bibliographies with the styles and citations you value, saving you manual work and time.
Improve Text Mining Results
RightFind XML  enables researchers to identify and download full-text article collections from multiple publishers and import data into their preferred text mining software. All RightFind customers have access to our RightFind XML Open Access COVID collection, even if you don't currently use RightFind XML.
Unify Content and Data Discovery
RightFind Navigate unifies global patents, critical public data sources, and high-value literature via seamless RightFind Enterprise integration, all within a scalable open ecosystem, enabling knowledge workers to find relevant content faster.
Find the Content You Need
Document Delivery with RightFind provides you with the content you need anywhere, anytime, or on any mobile device.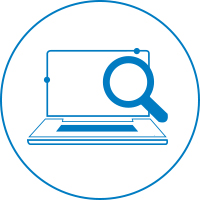 Why RightFind Enterprise?
Bring relevant information and scientific concepts to the forefront with a comprehensive search and reading experience that incorporates 39 biomedical and agrochemical ontologies with more than 20 millions synonyms.
Gain deep insights into content usage to make data driven investments.
Support copyright compliant collaboration to drive innovation in a wide range of user workflows.
Meet the evolving needs of content users across your organization with flexible and scalable solution.
Easy implementation means your employees will be up and running with RightFind quickly. Our dedicated implementation specialists and customer engagement managers work with you to create a smooth rollout regardless of where your team and employees are located, with only a few hours of IT support needed.
Extensive training support is provided, so both administrators and end users with varying workflows can quickly and comfortably begin adopting their new tools.