VG WORT Digital Copyright Licence
One Licence,
Millions of Publications
The German collecting society, VG WORT, and RightsDirect developed the VG WORT Digital Copyright Licence specifically for the needs of German companies and their worldwide subsidiaries. The licence includes digital rights from more than 400,000 rightsholders including world renowned publishers and covers millions of German and international publications. This licence covers employees globally, facilitating efficient collaboration while respecting the intellectual property of others.
Benefit from a consistent set of usage rights across all participating rightsholders
Enables employees in all your offices to collaborate using published content
Simplify copyright compliance for your organization
Reduce time spent pursuing permissions
Download brochure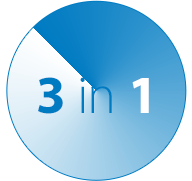 1.

Reuse
Email a PDF of a journal article to a colleague in conjunction with a collaborative project you are working on together 
Post an article to the intranet for employee awareness
Submit supporting articles to a government authority as required as part of a regulatory or patent filing
2.

Store
Store documents related to a project to corporate-owned hard drives, network, or collaboration tool for use by the project team
Save articles as supporting documentation for projects and/ or internal use product literature databases 
3.

Copy
Distribute photocopies of a newspaper article at an internal meeting
Print out material that contains portions of a copyrighted work onto handouts for an internal presentation 
Getting a Licence is Easy
Businesses are fueled by information. In today's global economy, organisations need to make it simple for employees to collaborate using digital content while managing copyright compliance. Clearing permissions on an individual basis from thousands of German and international rightsholders can prove quite challenging, especially for businesses with limited resources.
Learn more